Description
Sold Individually
Easyboot Glove Soft
Like a glove, the Easyboot Glove Soft boot hugs the hoof and responds naturally to the horse's foot. It's sleek profile is designed with an elastic, reinforced gaiter, dual layers of neoprene and all-terrain tread.
No external hardware means that there is no need to worry about grass or sticks getting caught in the boots. And because the material stretches over the hoof and clings to the wall, debris stays out of the boot even through sandy and muddy conditions. The elastic cap at the rear of the gaiter fits the contours of the heel bulb while offering generous proportions of stretch and strength. Power Straps are recommended for aggressive riding, hilly terrain and muddy conditions (sold separately).
A Fit Kit is recommended to determine proper sizing for the Easyboot Glove Soft.
Reinforced gaiter features a smooth surface and a dual layer of neoprene.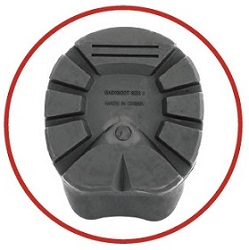 Easyboot Glove Soft Tread has proven successful over all kinds of terrain.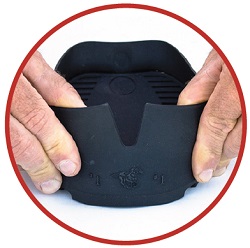 Boot material stretches for a smooth, snug fit.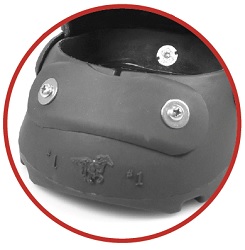 Optional power strap for added security (not included).
You can view the size chart for the Easyboot Glove Soft:
Easyboot Glove Soft
Size
Width in mm
Length in mm
00
96-99mm
106-109mm
00.5
100-103mm
110-113mm
0
104-107mm
114-117mm
0.5
108-111mm
118-121mm
1
112-115mm
122-125mm
1.5
116-119mm
126-129mm
2
120-123mm
130-133mm
2.5
124-127mm
134-137mm
3
128-131mm
138-141mm
3.5
132-135mm
142-145mm
4
136-139mm
146-149mm
4.5
140-143mm
150-153mm
5
144-147mm
154-157mm