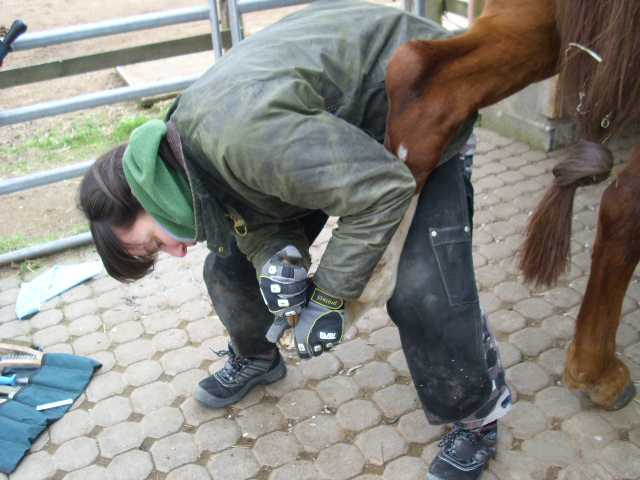 Rehabilitation of hoof-related problems. Your barehoof trimmer and hoof health specialist in Jämtland/Sweden and Trøndelag/Norway.
HOVAKUTEN
Rehab, Barehoof Trimming and Hoof Orthopedic Treatment
Angela Savoia
call: +46 730 802 377
email: info@hovakuten.se
I graduated at the leading barehoof school in Germany – DIfHO, the German Institute for Hoof Orthopedics, powered by Jochen Biernat.
More information about my studies at Deutsches Institut für Huforthopädie.